Right now, the housing market is full of outstanding opportunities for both buyers and sellers. Whether you're thinking of buying your first home, moving up to a bigger one, or selling so you can downsize this spring with Ryan Dallas Real Estate, there are perks today that are powering big moves for people across the country. Here are the top two to keep on the radar this season.
The Biggest Perk for Buyers: Low Mortgage Rates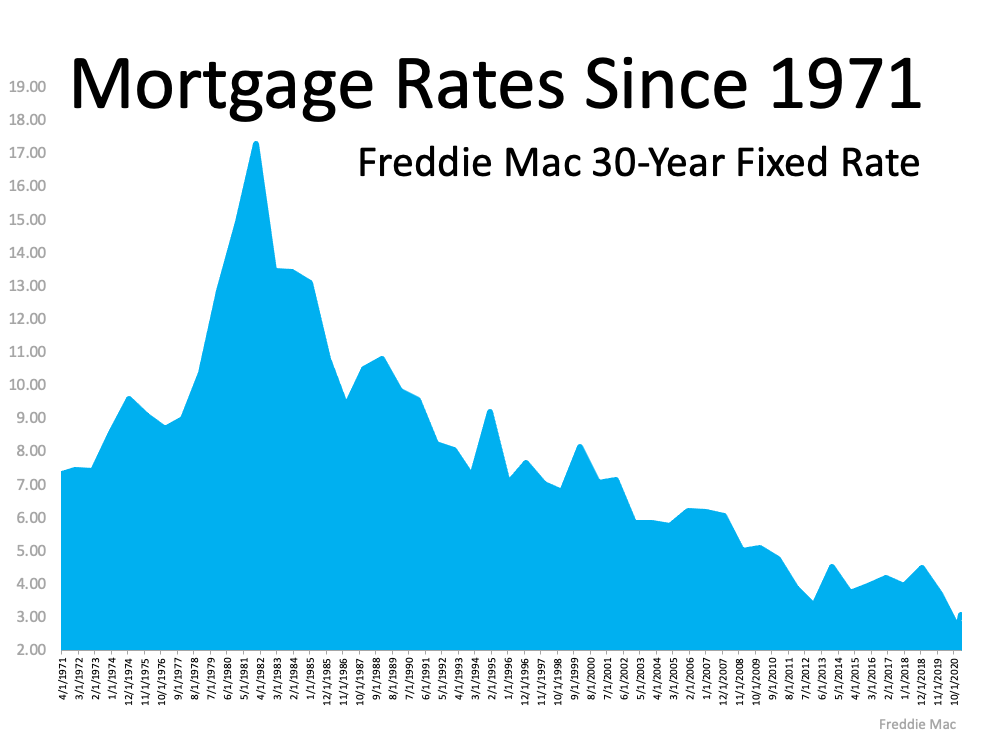 Today's most compelling buyer incentive is low mortgage interest rates. The 30-year fixed-rate is now averaging just over 3%. While that's slightly higher than the record-lows from 2020 and earlier this year, it's still way lower than historic norms, making purchasing a home an ongoing perk for hopeful buyers (See graph below):This is a huge advantage for buyers and helps to make owning a home attainable for more households – and there's good reason to strive for homeownership.
Low mortgage rates are a plus for buyers right now, but experts forecast we'll see them continue to rise as the year goes on. If you're ready to purchase a home, it's wise to get started on the process soon with our team so you can secure today's comparatively low rate.
The Biggest Perk for Sellers: Low Inventory
Today, there are simply not enough houses on the market for the number of buyers looking to purchase them, and it's creating a serious sellers' market.
The lack of houses for sale continues to challenge our market, and with low mortgage rates fueling buyer demand, homes are hard for buyers to find today. Buyers are clearly eager to purchase, and because of the shortage of inventory available, they're often entering bidding wars. This is one of the factors keeping home prices strong and giving sellers leverage in the negotiation process with their agent.
Homeowners who are in a position to sell shouldn't wait to make their move. There's a light at the end of the tunnel for today's inventory shortage, so listing with us this spring will get your house on the market when conditions are most favorable. With low inventory and high buyer demand, homeowners can potentially earn a greater profit on their houses and sell them quickly in the fast-paced spring market.
As you read, there are many perks being a buyer and a seller in this market. You just want to make the right moves, and with this current market, our team is your best option! We keep our clients' best interests our highest priority. Navigate the market today with our team for the best results!